Therapeutic Exercise
Therapeutic exercises are specific exercises meant for correcting specific problems related to posture, flexibility, strength, muscle balance and coordination.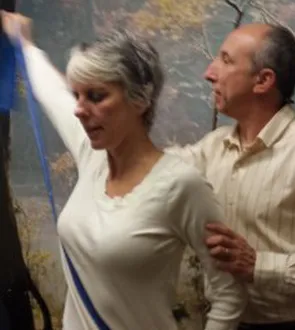 Additionally, we will evaluate the way you sit, stand, sleep and move and give suggestions to improve your biomechanics and ergonomics. These exercises will constitute your "homework" and will speed and maintain your healing process and improve your general health and quality of your life.

Therapeutic exercises are classified into three major categories:

Endurance training
Resistance training
Flexibility training
No matter what type of exercise is prescribed to remedy a patient's specific condition, the final goal of rehabilitation is to acquire a maximum level of physical fitness, without the use of more invasive methods. Therapeutic exercise can be performed at home, and gives you the power to improve your quality of life.