"Extremely happy with the care I receive"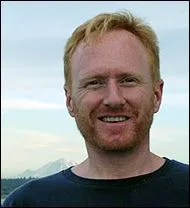 "Dr. Steve VeGodsky has been handling my chiropractic needs for just under a decade. I am extremely happy with the care I receive from Dr. Steve and his staff.
Because I travel a lot and frequently have scheduling difficulties, many times I have called on the spur of a moment with a back crisis and his office has worked me into the schedule. This extra effort on the part of Dr. Steve and staff has meant a great deal to me."
- Brett Dieter
---
"Less pain on a daily basis"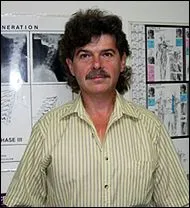 "I began seeing Dr. Steve VeGodsky a few months ago, and can say that the care I receive at Chiropractic Family Wellness Center is the best I have ever received in my history of dealing with back pain.
Other care givers I have seen have given me marginal results, but Dr. Steve has given me a higher quality of life. I have less pain on a daily basis than I have felt in years; thanks to all of the staff at Chiropractic Family Wellness Center."
Thanks to all of you,
- David Brinton
---
"Excellent bedside manner"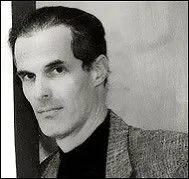 "As a doctor, I had fifteen years of experience with mild to most severe neurorehabilitation patients, and furthermore had been a clinical professor in the department of neurosurgery at Stanford Medical School. As patient, when I began with Dr. Steve, I was eight years beyond a two-level cervical fusion.
Dr. Steve has always demonstrated excellent "bedside manner" and clinical skills. Having a busy practice has never kept him from listening and collaborating with me on my care. He has shown a consistent ability to get right on target with my presenting problems and his adjustments have always been very helpful in symptom reduction (so much so that I don't go back often enough).
After two years of care, I volunteered this testimonial. Steve VeGodsky is in my opinion, an outstanding chiropractic physician that I have frequently recommended."
- Dr. Matthew Bowen
_____________________________________________________________________________________________________________________________________________________________________________________
"A gifted healer"
"Dr. Steve is not only a very professional chiropractor, but also a very spiritual person and gifted healer. I came to his office with very chronic, severe middle back pain and clearly evident signs of scoliosis, which I feel were at least partially caused by emotional trauma.
Thanks to Dr. Steve, in about 5 months, the pain was completely gone and my spine gained back its natural curve and flexibility. Most importantly, I feel that being healthy physically, help me to also heal my emotional state and restore my energy.
I strongly recommend anyone to visit Dr. Steve and trust him not only your body, but with your entire well-being. Thank you Dr. Steve!"
All the best,
- Irma
---
Google Reviews:
Pat Stubbs: Dr. Steve Vegodsky's Chiropractic office has helped me for over eight years. I appreciate that his office remained open during COVID-19 for those times I managed to misalign myself even while being stuck inside. Whether the injury was from lifting a heavy tissue off the floor or trying to carry garbage to the trashcan, the practice was there to help get me back to mint condition. Anyone who has lower back problems will relate to the tissue situation, ugh. I love this practice because his staff are consistently cheerful, plus I have never had a time when I could not get an appointment. Thank you Chiropractic Family Wellness Center for being so wonderful!
Mark Stoddart :Thorough and personable. Love Dr. Steve.
Mike D: Dr. Steve is a excellent Chiropractor, I first started to see him when I got an injury and he worked on me and gave me information to help my recovery where as a previous Chiropractor I seen was not helping at all. Dr. Steve is a must for anyone in need!!!!
Phillip Anthony Rich: Dr. Steve is very accommodating and very good at what he does. The atmosphere is very professional while still being personable to the point where you feel like a family member is your doctor. I would highly suggest the acupuncture which is very reasonably priced. Trust me when I say that I am not a fan of needles, but Dr. Steve works very carefully and you feel nothing at all except for complete relief after he is done. Even if you do not have medical coverage to pay for the services his prices are extremely reasonable and like I said he is very willing to work with you. I'll be back for sure!!
Karen Davenport: I have been with Dr. Steve since shortly after he opened his practice in Charlottesville. As a nurse, I've had a couple of incidents where I've pulled my back severely. After one period of treatment I remember being at work and running up some steps and suddenly realizing that I COULD run up the steps. I stopped by the office on my way home that day to thank Steve for getting me back to normal. Primarily, though, he saved me from my migraines. I suffered from cluster headaches and missed a lot of work and had terrible pain. After working with Steve and the staff, my headaches modified so that I was able to work, the time between clusters grew longer, and it has now been about 10 years since I've had a migraine. I owe Steve for all that.
Anne Auker: I met Dr. Steve Vegodsky to help with my sciatica. I didn't have a lot of money, but had been told that he was willing to work with people. I was desperate. The pain was immobilizing. It took some time, but he cured my sciatica. That was 5 years ago. Since then, Dr. Steve has seen me through countless other situations. He takes the time to listen. He is interested in my health. He is interested in me as a person. He always goes above and beyond. I wouldn't trust my care to anyone other than Dr. Steve Vegodsky. I am very grateful. My back thanks him too.
Ron Rammelkamp: My back was pretty bad when I went into Dr. Steve's office. After a week I was a new man! Great Chiropractic service in the Charlottesville area!

Jeff Matriccino: Steve is very welcoming and approachable. He likes to be called Dr. Steve instead of the usual more formal name. He works patiently with you while spending a lot of time listening to you. He provides ideas for exercises and stretches you can do at home. He is experienced in acupuncture and his receptionist is very friendly and appreciative of you. He also has two masseuses who are terrific and help in the holistic care you receive from his chiropractor practice.
Brandi Sites: Wonderful Chiropractor!!! Dr. Vegodsky helped me with my back issues after having 3 kids when no one else could! Would definitely recommend him!!
Robin Ramm: Our family have been going to Dr. Steve for over 20 years and I would never want anyone else! He is caring and has always made himself available when I've needed him in a hurry. He and his staff are friendly and professional.